Seasonal Maintenance in St. Louis
Proper maintenance is crucial when it comes to preserving the well-being and aesthetic appeal of your landscaping. We understand that this upkeep can be a lot of hard work, which is why we strive to make caring for your new Flora landscaping as convenient and hassle-free as possible by offering a variety of plans for both everyday maintenance and preparation for special occasions for all of our St. Louis area customers.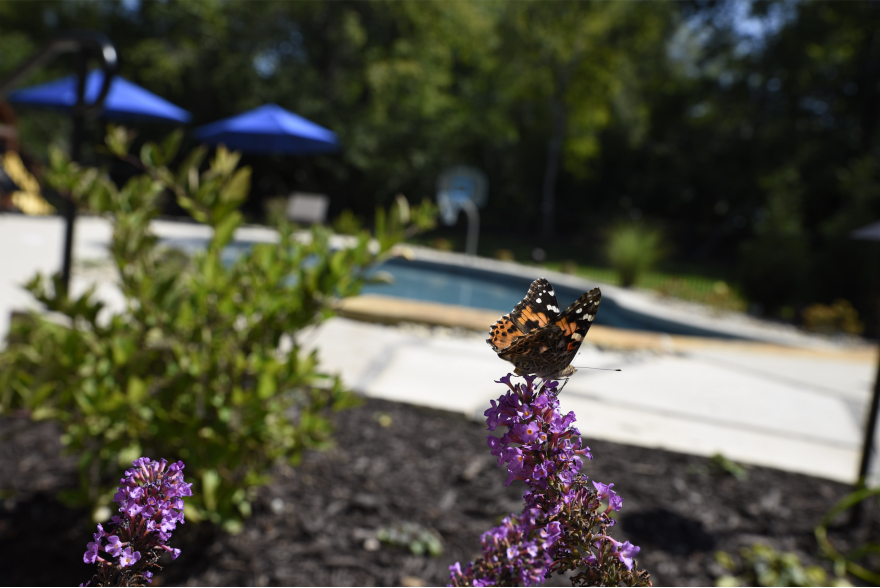 Routine Maintenance Packages
Package #1: Spring Clean-Up + Monthly Clean-Up + Fall Clean-Up
Package #2: Spring Clean-Up
Package #3: Fall Clean-Up
Spring Clean-Up:
Trim and shape plants
Cut back perennials and grasses
Bed leaf clean-up
Weed Pre-Emergent in beds (weed prevention)
Fertilize beds
Mulching
Annual color planting
Monthly Clean-Up:
4 monthly clean-ups: June, July, August, September
Monthly removal of weeds
Monthly dead head perennials / annuals
Monthly fertilization of annuals
Blow pool deck, pathways, and walkways
Straighten landscaping lighting fixtures
Monthly irrigation system status check
[Package #1 or Package #2 required to perform Monthly Clean-Ups]
Fall Clean-Up:
Leaf removal from beds
Cut back perennials and grasses
Remove annuals from beds and planters
Trim and shape plants as needed
Shovel edge free circle beds
Flower bulb planting
If you are interested in signing up for any of our scheduled maintenance services in St. Louis or would like some more information, contact us today.