4) It's perfect for pool areas and areas that aren't easily accessible.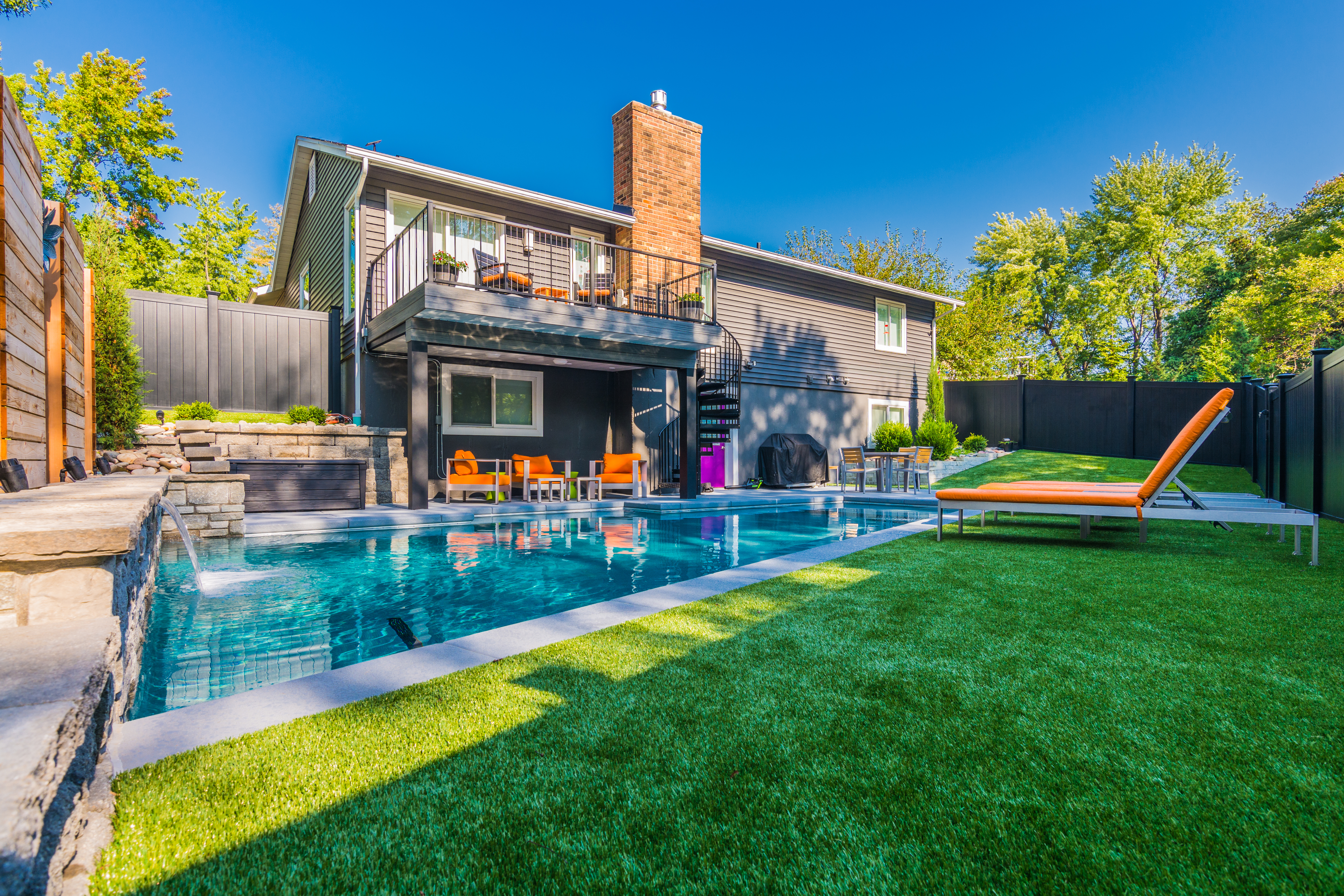 Swimming pools are customarily surrounded by concrete or stone patios, but some St. Louis homeowners prefer the more natural appearance of grass in lieu of hardscaping. In these instances, synthetic turf is a great choice, as it's less messy and dangerous than real grass. It doesn't need to be mowed, so there's no chance of clippings blowing into the pool. Artificial turf also drains water away from the surface, so it stays drier than live grass, therefore reducing the chance of slips and falls. And because there's no dirt involved, homeowners with synthetic grass need not worry about people and pets tracking mud into their pools or homes.

Synthetic turf is also a fantastic option for areas that are difficult to reach with a lawn mower. Small sections that are separated from the main lawn by hardscaping, narrow side yards, underneath swing sets and trampolines, and the small spaces between segmented pavers are just a few examples of ideal areas for artificial grass.
5) It creates a softer, safer surface.
No matter how dutifully you tend to your St. Louis living lawn, dips and humps will undoubtedly still occur. While this may not seem like a huge problem, such irregularities can pose a hazard to pets, playing children, and visitors who are unfamiliar with the terrain. Artificial turf creates a smooth, even surface, thus minimizing the risk of injury.
Cons of Artificial Grass
1) High installation cost.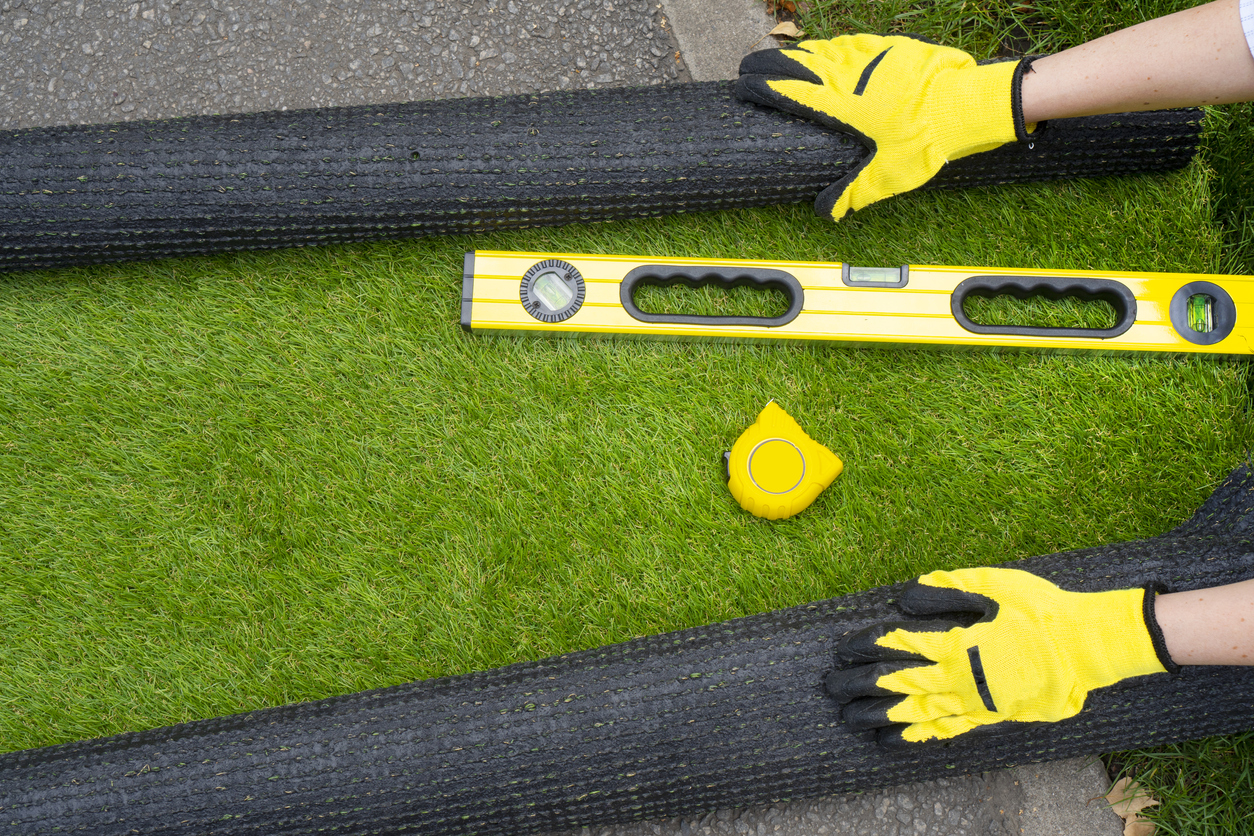 On average, St. Louis homeowners can expect to pay between $6 and $12 per square foot for synthetic grass. This is quite a bit more than sod, which typically costs around 40 cents per square foot. However, it's important to remember that high-quality artificial grass has around a 15-year lifespan, so installation costs should be viewed as a long- term investment that will pay for itself over time. St. Louis homeowners with synthetic grass also save money by avoiding the high maintenance costs associated with natural lawns.
2) It gets warmer than natural grass.
Most artificial turf is primarily made of plastic, meaning that it absorbs heat and can therefore get quite warm when in direct sunlight. This can obviously be a concern for St. Louis homeowners with pets and children who are likely to run barefoot outside in the summer. Thicker blades of synthetic grass tend to withstand heat better than the thinner blades, so homeowners who are worried about surface temperatures should opt for a variety with broader blades.
3) It's not completely eco-friendly.
Although it's often praised for its water-saving benefits, artificial grass has its own environmental drawbacks. It's a petroleum-based product that inevitably creates waste and pollution during the manufacturing process. Also, only some of the materials used in synthetic grass are recyclable. Because of the time and equipment needed to separate these materials during the recycling process, most artificial turf eventually ends up in a landfill.
Whether you're considering replacing all or part of your lawn with synthetic turf, Flora can help! For more information or to request an estimate for your own home, please call 636-728-1520 or fill out our online contact form today!