Tropical Hideaway
"Flora has worked with us as a partner throughout our relationship. During the building phase, they brought imagination and creativity to our landscape as we gave them our ideas and they brought them to life. We gave them our goal to look like Hawaii and they developed wonderful 3D designs of their ideas on which we collaborated together. Their execution of the plan was seamless—they worked with other service providers behind the scenes which resulted in an outstanding result without much oversight from us.
During the maintenance phase, they have continued their partnership with ongoing yard maintenance during the spring and fall and the months in between—always keeping the yard in top shape. They are also very responsive in the event of an upcoming party when the yard needs a little touch up just prior!"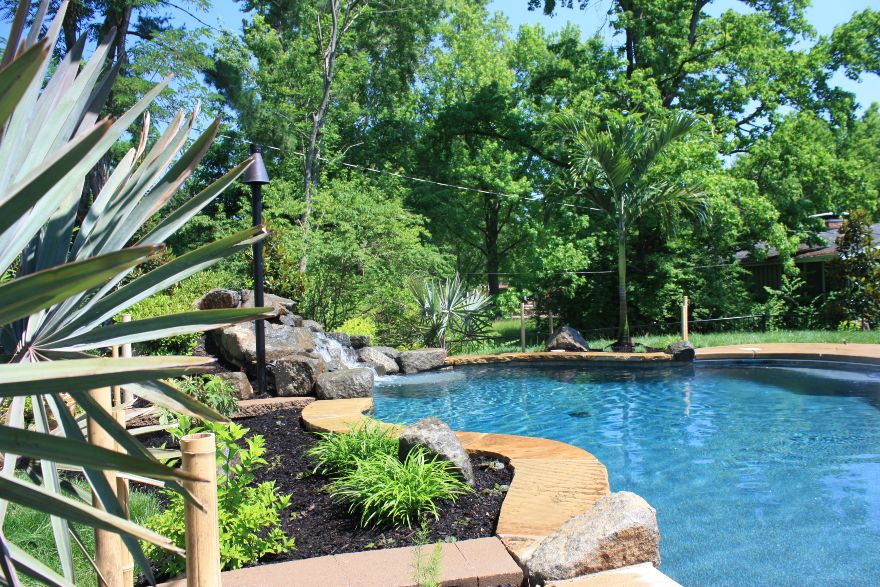 ---
CLIENT'S OVERALL GOAL: Hawaiin-inspired landscaping around pool area
---
CLIENT'S NEED: lush, tropical environment reminiscent of Hawaii
FLORA'S SOLUTION: dark gray trap rock boulders installed to represent black lava rock and a variety of different plants – including Saucer Magnolia, Bracken Magnolia, Rhododendron, Hydrangea, Itea Dianthes, Perennial Hibiscus, Ajuga and Lysmachia ground cover – chosen to replicate the look and feel of "The Big Island"
FLORA'S SOLUTION: large palms around pool area for shade and to enhance the feeling of being in Hawaii (palms are removed each winter, stored, and replanted the following summer)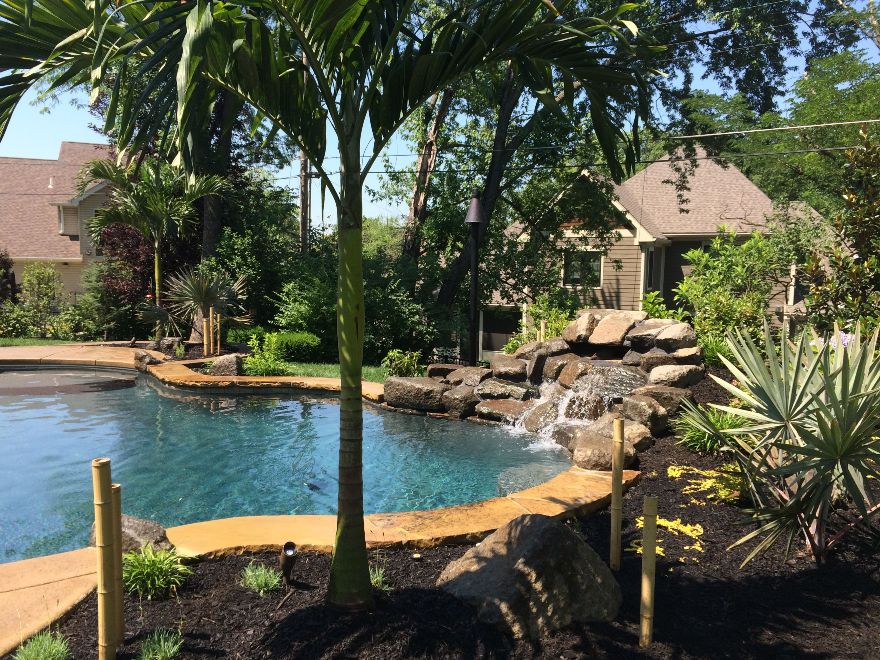 ---
CLIENT'S NEED: privacy from neighboring backyards
FLORA'S SOLUTION: a variety of large plants and shrubs to help block pool area from neighboring yards
---
CLIENT'S NEED: irrigation system and lighting
FLORA'S SOLUTION: full irrigation system, a combination of tiki and contemporary lighting for dramatic effect and to add to tropical ambiance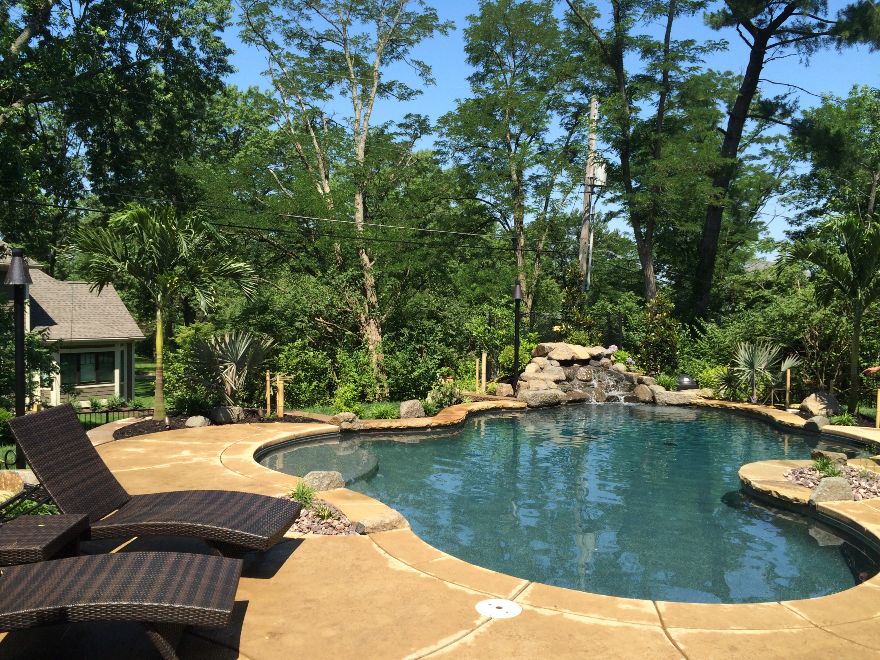 ---